Our Wedding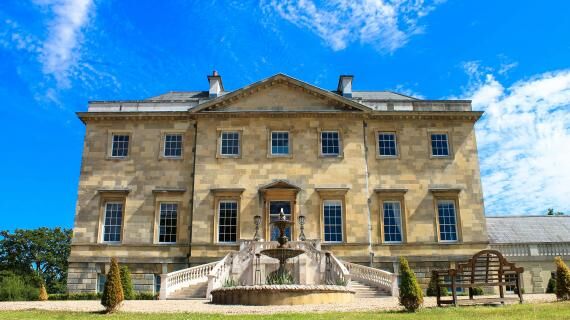 Sunday, August 5, 2018
1:30 PM
Attire: Formal - Cocktail / Suits
Ceremony and Reception
Botleys Mansion
Stonehill Road, Ottershaw, Surrey, KT16 0AP
Dear Family & Friends,
Thank you for visiting our Wedding Website, on here you will find all of the information you need for our Big Day!
Our Ceremony will begin at 14:00 at Botleys Mansion, Surrey & we request your arrival by 13:30.

In order to allow all guests, including parents, a day of relaxation we have chosen for our wedding day to be an adult-only occasion. We hope this advance notice means you are still able toshare our big day & will enjoy having the evening off!

We hope you enjoy browsing, please RSVP by 5th May.
Love
Jasmine & Iain
x
Wedding Party
Kirstie Elms - Maid of Honour
Est. 2006 - Kirstie & I met in High School. We've been besties since. I'll never forget the funny holidays we've been on... From proposals in Malia to following boys around a cruise ship. So many memories & giggles, I wouldn't change you for the world! - Jasmine
Caroline Shukla - Bridesmaid
Est. 2012 - Caroline & I worked together at LK Bennett and our friendship blossomed over too many cocktails in Wimbledon whilst our boyfriends were in different countries! I once had to use my first aid skills on her when she nearly lost a finger at work! The blood trail redecorated the store! - Jasmine
Sarah Wilkes - Mother of the Bride
Est. 1991 - You are the most important person in my life! You completed the hardest task of raising a child alone. Although, the day you pretended to not know who I was has scarred me for life. She actually left me on the doorstop of our house & wouldn't let me in! - Jasmine
Debbie Basil - Mother of the Groom
Est. 1989 - I really appreciate everything you have done for me & all the things you have bought for me over the years... Although that leather jacket I opened on Christmas day wasn't quite my style. Sorry for making you take it back! - Iain
Rob Wilkes - Stepfather of the Bride
Est. 2003 - You have always been there for me in times of need... Do you remember when you were teaching me to drive and had to grab steering wheel as we were careering towards another car! Sorry again for nearly giving you a heart attack but thank you! I passed first time ;) just! - Jasmine
Nigel Harris - Father of the Groom
Est. 1989 - Dad you really have shaped me into the man I am today. Looking back now I'm sure when I was younger I was hindering rather than helping you around the house. Although I'm not sure if all your perfectionist ways have rubbed off as you didn't seem too pleased when you found out I was doing the hallway and cut the architrave around the light switch! You'll be glad to know I've now changed it. - Iain
Will Joesph - Best Man
Est. 2014 - When Will and I first met I was a rabbit in the headlights starting my first race trackside. I was Wills fuel man (best to date I'll add), he helped me along in those early days and since then its fair to say I've carried Will a few times too on a night out, even though he probably doesn't remember it! - Iain
Ben Boast - Groomsman
Est. 2014 - Ben and I met when I started on the race team. I think I spent more time leaning on his desk than I did in the garage! In 2014 we were abroad and I brought him a can of coke with 'Bestie' written on it, he took it back to England and say's its still on his bedside table now! - Iain